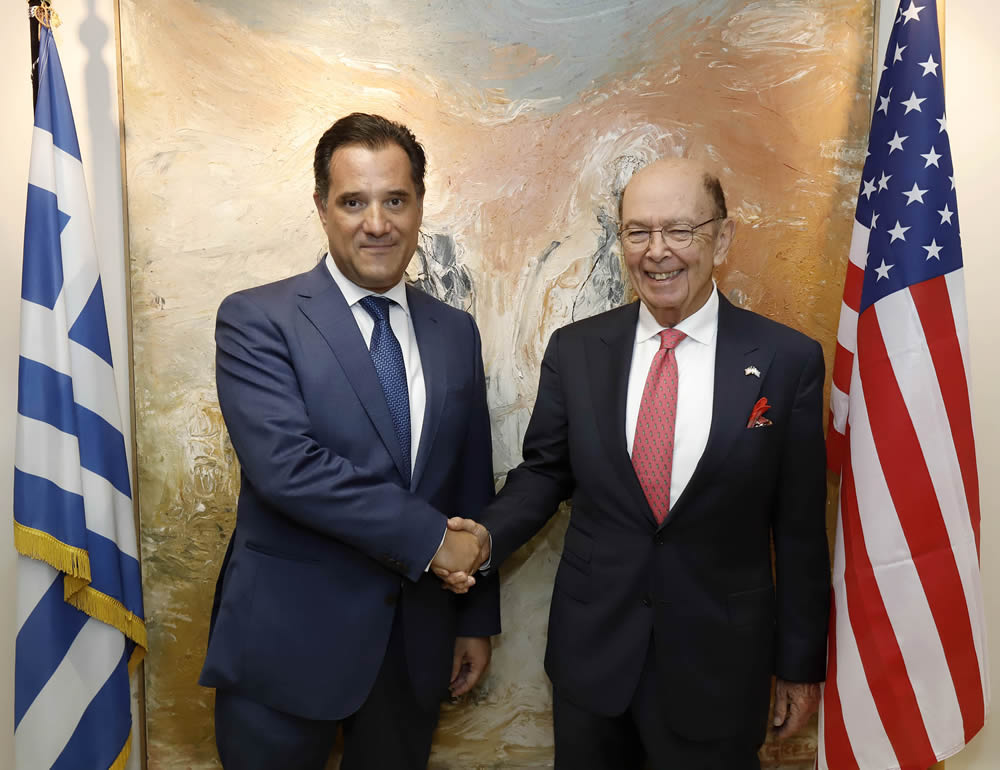 The Minister of Development and Investment, Mr. Adonis Georgiadis, met today, Thursday, September 5, with the US Secretary of Commerce, Mr. Wilbur Ross, in the presence of the US Ambassador to Greece, Mr. Goeffry Pyatt. The meeting was attended by the Deputy Ministers Christos Dimas, Nikos Papathanassis, Ioannis Tsakiris, Costas Fragogiannis and officials of the two countries.
After the meeting, Mr. Georgiadis made the following statement on camera:
"The meeting went very well. I would like to thank all my colleagues and especially the Deputy Ministers who were very well-prepared and answered thoroughly all questions from the US delegation and Mr. Ross. Moreover, we presented the new Development Law that we are preparing. The Americans were excited, because they stated that with such initiatives the government of Kyriakos Mitsotakis is transforming the country into an investor-friendly environment and that the time for significant US investments in Greece is coming. Hence, we believe that this meeting was very important.
Photographic material attached.
| | |
| --- | --- |